What We Do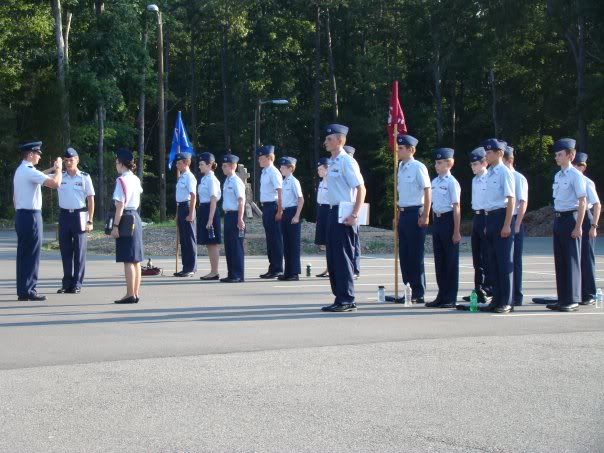 South Charlotte Squadron (NC-800)
The South Charlotte Squadron is one of the few cadet-run squadrons in North Carolina. Because it is cadet-run, our youths have the optimal opportunity to learn leadership skills and responsibility.
Although our squadron is cadet-run, we have 13 senior members. They are adult CAP members who may be dedicated parents, pilots, missionaries, veterans, or retired teachers who have undergone cadet protection training and been screened by the FBI. Our cadet membership is currently at 61 members ranging in age from 12 to 20 years old.
We meet once a week on Tuesday nights from 6:15 pm to 8:45 pm. Each month we spend a meeting on each of the following activities: aerospace education, emergency services training, physical training, and character development.
Each spring and fall we hold a overnight training session for new CAP members called Phase One. It is supervised by at least two senior members and five cadet staff. Cadets are taught basic drill movements, aerospace, leadership, and care of uniform.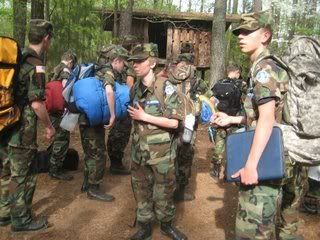 Inprocessing at Phase 1
On Memorial Day Weekend, our squadron honors veterans by visiting the veterans' cemetery in Salisbury and placing American flags on the tombstones.
Cadets honoring veterans on Memorial Day
In the summer we encourage our cadets to attend encampment, a week long "bootcamp" toned down for teenagers, located on a military base. Encampment is much like a longer version of a Phase One. It is required for a cadet to promote to the grade of Cadet Second Lieutenant. An encampment will be staffed by highly trained senior members and cadets. Cadets attending encampment will be taught drill, care of uniform, teamwork, motivation, leadership, aerospace, Air Force core values, and will also have hands on experience with certain attributes of military life such as visiting a static tank display or riding in a Black Hawk helicopter.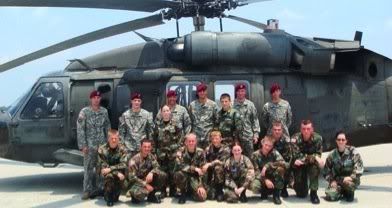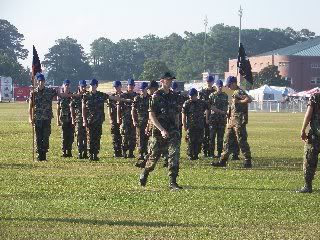 NC Wing Encampment
On the Fourth of July our squadron is represented by a color guard and cadet drill team in the Waxhaw 4th of July Parade.
Waxhaw Parade
Once a cadet has successfully graduated an encampment, he/she is eligible to apply for National Cadet Summer Activities (NCSAs). These are special activities offered only to CAP cadets. They are often only a fraction of the price they would be for civilians. Some of these activities include National Flight Academy, Honor Guard Academy, National Blue Beret, Para-jumper Orientation Course, International Air Cadet Exchange, and National Emergency Services Academy. National Flight Academy provides up to 24 cadets with intensive, week-long pilot training including 25 hours of ground school and 10 hours of flying a plane. 60% of attendees solo. For CAP cadets, the cost of this training is $1,000; for civilians, it would be around $6,000. At the honor guard academy, cadets spend two weeks being taught drug demand reduction, and how to spin and flip parade rifles by the Air Force. At National Blue Beret cadets staff the Oshkosh Wisconsin Airshow, the largest airshow in the world. With Para-Jumper Orientation Course, cadets spend a week training with Para-jumpers. The International Air Cadet Exchange allows cadets who have earned the rank of Cadet Captain to spend two weeks in a different country with other CAP members. National Emergency Services Academy trains cadets for ground team action, search and rescue, and disaster relief. All NCSAs are exciting learning opportunities offered exclusively to CAP cadets.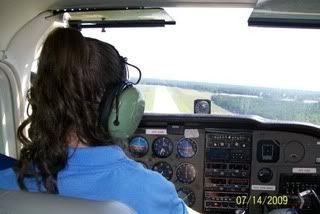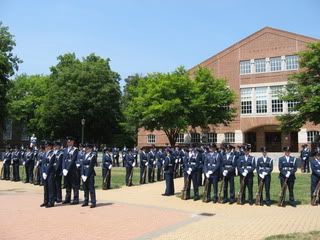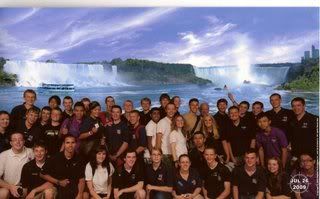 Pictures show cadets from our squadron attending NCSAs. Clockwise from top left: cadet in aircraft cockpit at National Flight Academy, cadet soloing at National Flight Academy, Graduation Ceremony at Honor Guard Academy, cadets in International Air Cadet Exchange going to Canada
The first weekend in November our cadets help staff the Monroe Airshow. To prepare them for this responsibility, training on flight line safety is begun in September. There we marshal aircraft, and provide crowd control and aircraft guarding for multi-million dollar WWII planes.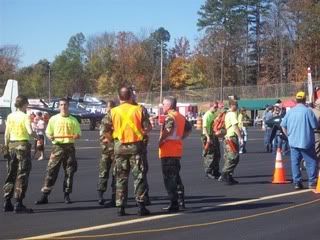 Cadets on the Monroe flight line
In December our squadron provides a color guard, rifle guard, and drill team for the Wreaths Across America ceremony in Salisbury. Its one way we honor and remember the veterans who fought and died for our freedom.
Cadets on WAA Color Guard
If you are interested in visiting or joining the South Charlotte Squadron, please e-mail the Recruitment Officer, Cadet Senior Airman Patrick Menkhaus at moc.liamg|suahknemsemajp#moc.liamg|suahknemsemajp.