Frequently Asked Questions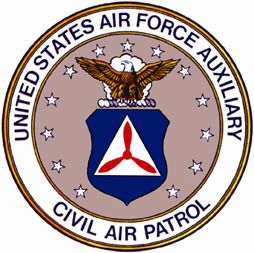 Does the prospect's prior military service count?
For information on specific rank, training or time-in-grade grade questions, refer to knowledgebase answer ID # 274 (training) or # 849 (rank)
Why do they have to be fingerprinted?
In order to ensure the best possible protection of CAP cadets, all senior members are fingerprinted and checked by the FBI to ensure no one with any violent or sexual-assault felony convictions has contact with the cadets.
How much does membership in CAP cost?
Annual membership dues are broken down in three levels: national, wing/regional and squadron. The national dues are $65 for seniors and $35 for cadets. Wing/region dues as well as squadron dues vary. Please check in your area for exact figures. The cost of Cadet Sponsor Membership is $35 per year.
Do members have to wear a uniform?
Cadets must wear the Air Force-style blue uniform with special CAP patches. The cadet membership application contains a voucher for one free uniform per cadet. As long as they are available, the USAF provides a uniform for the cadets at no charge. Senior members may be required to wear a uniform such as when flying in CAP aircraft. Senior members may wear the USAF style blue uniform or one of the distinctive CAP uniforms. However, some members choose to serve quietly without wearing a uniform.
What will I get out of membership in CAP?
Other than the valuable experience and training in such areas as leadership, communications, aviation and aerospace education that will be an asset to you throughout your life, you will receive the more tangible benefits listed under "Member Benefits".
Do CAP members have access to military bases and get to shop at the BX (Base Exchange)?
You will only have access to the base when participating in CAP events. You will be allowed to shop at the BX only when on official orders and billeted on the base. Authorized uniform items can be purchased at the Military Clothing sales store.
Are non U.S. citizens allowed to join?
Aliens admitted for permanent residence are eligible. Other non-citizens must request a waiver of the citizenship requirement through the wing and region commander.
I'm not a pilot. May I still join?
Yes! There are many "jobs" in CAP. Whatever your talent or area of interest, there is a squadron or unit that needs you. Please refer to the page entitled "Civil Air Patrol Today" to find a partial listing of the jobs available. For a more complete list, contact the local squadron in your area.
What criteria must a pilot meet to fly corporate aircraft?
To be eligible to fly a corporate aircraft, the pilot must possess a valid FAA private, commercial or airline pilot certificate; must be an active CAP member at least 17 years in age; and must possess a valid and current medical certificate. The member must complete a flight check in the aircraft within the preceding 12 months as well as an annual written examination and annual aircraft questionnaires for each aircraft authorized to fly. The pilot must have 200 PIC hours and 50 cross-country PIC hours to serve as a mission pilot.
What is the difference in a senior squadron, a cadet squadron, a composite squadron and a flight?
A senior squadron is one that is only open to senior, or adult, members. A cadet squadron is for cadet members but, will have some senior members who work with the cadets. A composite squadron is one that is made up of both senior and cadet members. A flight is a smaller version of a squadron but, operates much the same way as a typical squadron. A group oversees several squadrons in a given area and in some cases is not open for new members to join. The group staff would be a good source of information regarding individual squadrons and their activities. A wing is a state headquarters and, like the group headquarters, is more administrative in nature and is not open for new members to join. Although, if you have difficulty finding a squadron, the wing headquarters would be able to assist you in your search. A region is made up of several wings, or states. These are also more administrative in nature and closed to new members.
How do I join Civil Air Patrol?
Begin by visiting the local units or squadrons in your area until you find the right one for you. You can find squadron contact and meeting information on the Squadron Locator in this packet. The phone number listed most likely will be a home phone number for the squadron commander so keep that in mind when calling. Also, the squadron may only be at the meeting location during meeting times so if you have questions, please call the contact information listed. Should you have trouble reaching someone, you can contact the Wing Headquarters telephone numbers listed below for further assistance. Once you have decided which squadron to join, you will need to obtain a membership application from the squadron. Fill the application out completely, including the squadron commander's signature, and forward the paperwork and your check to Civil Air Patrol National Headquarters, New Member Processing, 105 South Hansell Street , Building 714, Maxwell AFB AL 36112-6332. Membership applications are only available through the local squadron. Anyone joining as a senior member must submit a fingerprint card to headquarters as well. Cards are also available from the local unit.
To find out more about Civil Air Patrol, go to www.gocivilairpatrol.com.